Gates 100r7 100r5 reusable jic high pressure hydraulic pipe Coupling air hose end Stainless Steel fittings home depot for sale
Reusable hydraulic hose ends is composed of two sets: a socket and a nipple. The reusable hydraulic fittings is used at the end of the hydraulic hose, no matter whether it is assembly or maintenance, no crimping machine is needed. It is an efficient and economical accessory in the hydraulic system.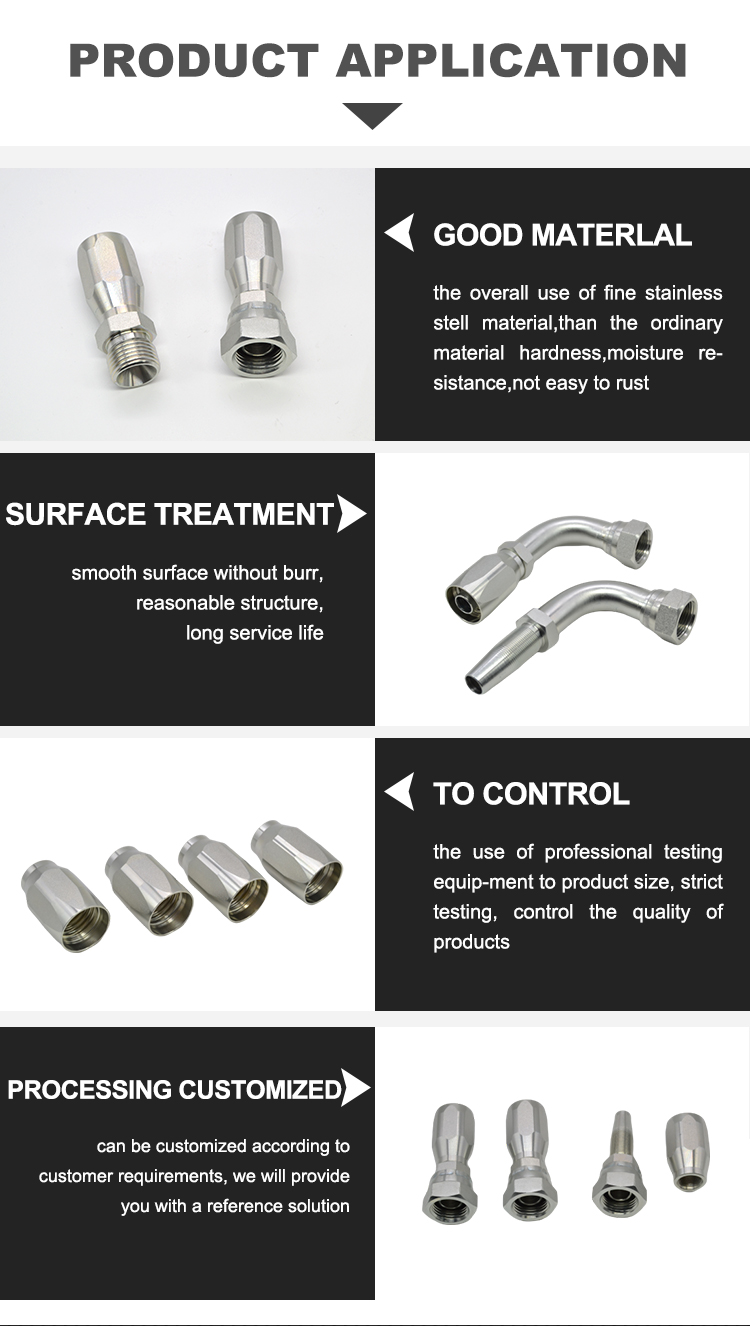 Eaton reusable fittings Feature:
1. 100r7 reusable fittings Material: carbon steel, stainless steel
2. reusable high pressure hose fittings Thread: NPT / NPSM JIC ORFS BSPP / BSPT
3. reusable hydraulic hose fittings for sale Temperature: -40° to 212°F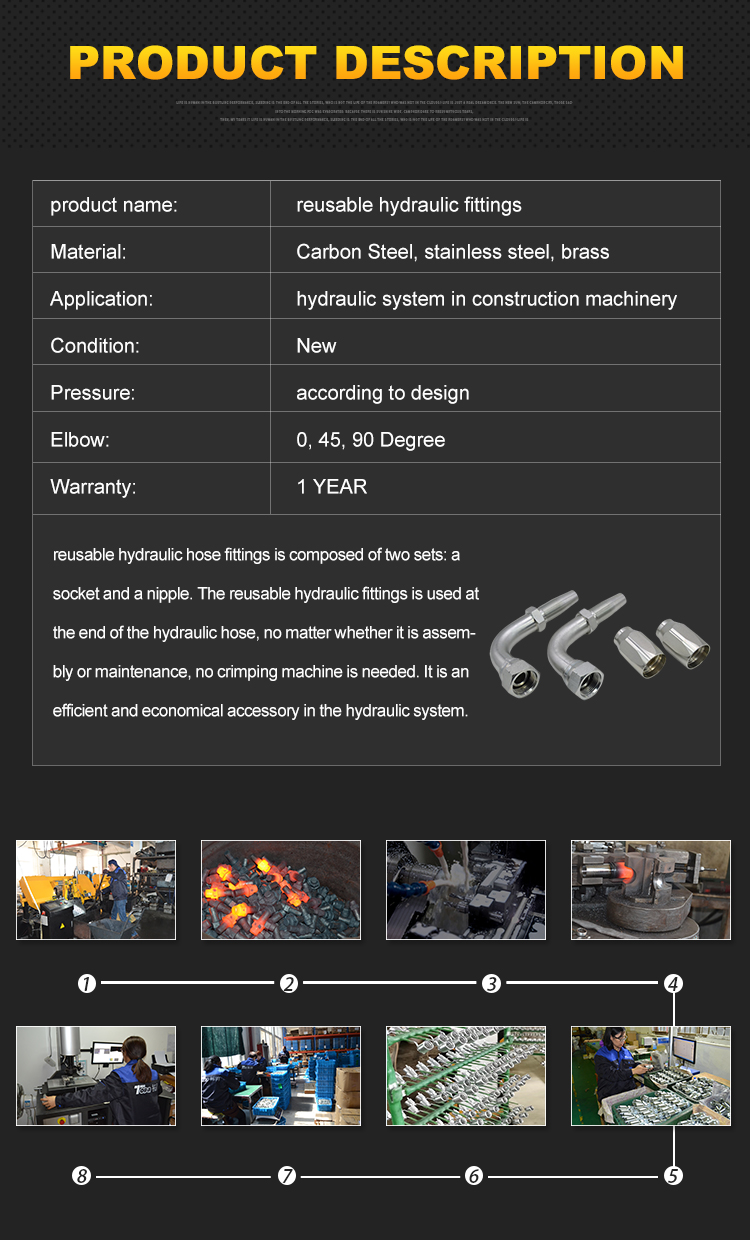 100r5 reusable fittings advantage:
1. parker reusable fittings Simple assembly without crimping machine
2. reusable hose fittings The connector is not permanently fixed on the hydraulic hose, just unscrew the collar from the valve stem and remove the accessories
3. reusable fittings Easy to install and maintain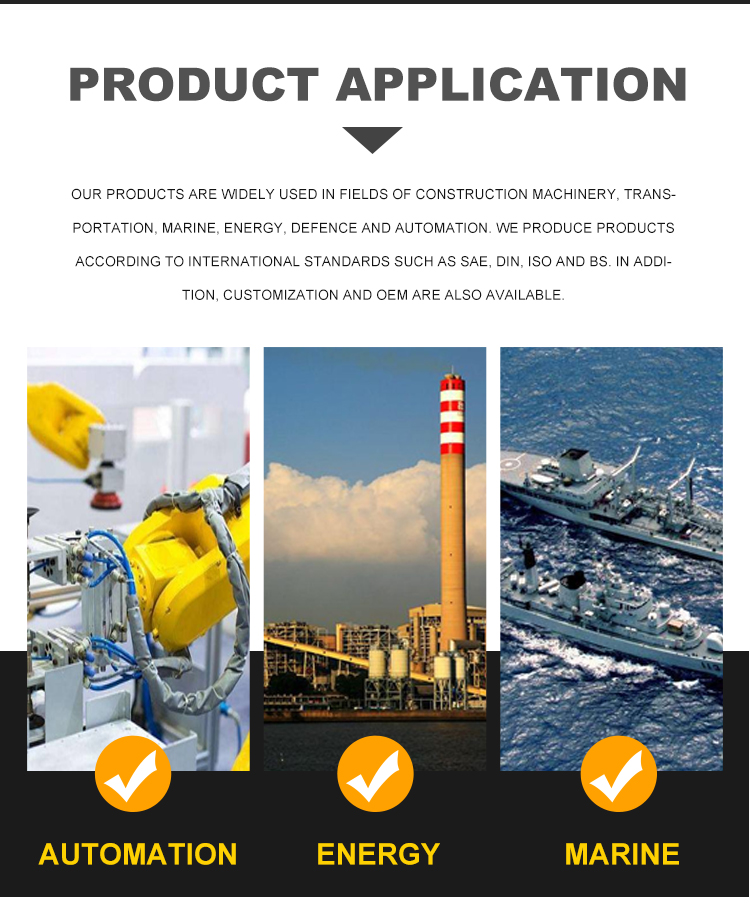 Reusable air hose fittings Applications:
• Petroleum base hydraulic fluids and lubricating oils
Markets:
• Forestry
• Transportation
• Construction
• Grounds & Building Maintenance
• Railroad
• Machine Tool
• Material Handling
• Agriculture
• Utility Equipment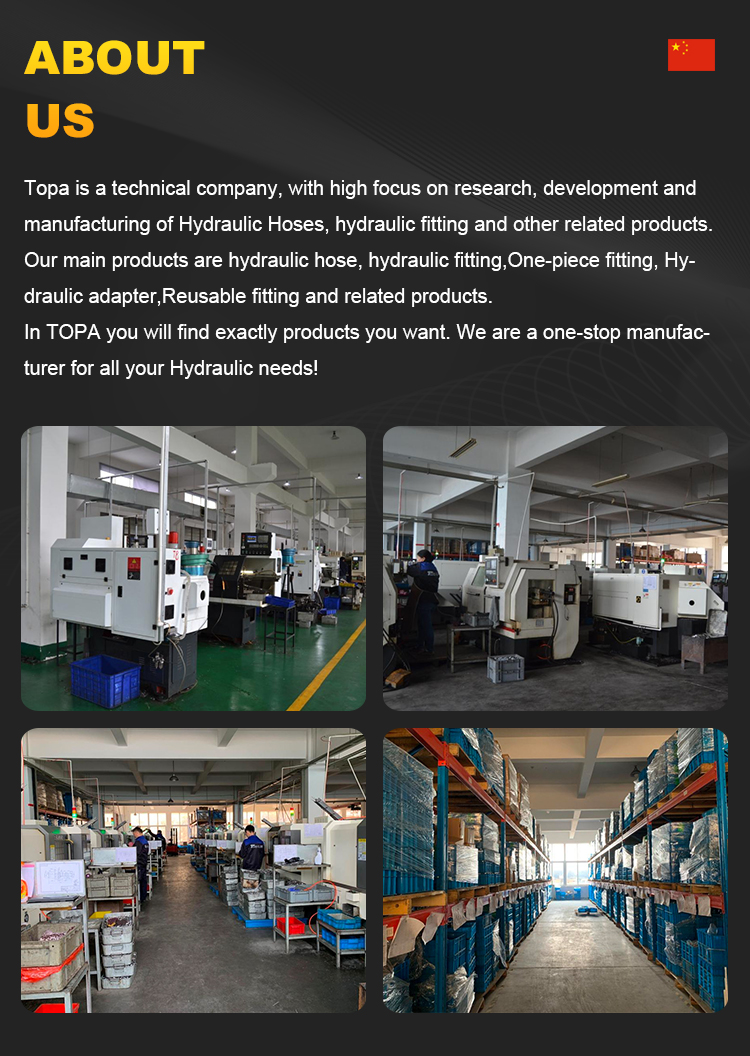 Topa is a technical company, with high focus on research, development and manufacturing of hydraulic reusable air hose fitting home depot, hydraulic Hoses and other related products.
Our main products are metric fittings, JIC fittings, BSP fittings, hydraulic fitting, hydraulic hose, Hydraulic adapter, and related products.
In TOPA you will find exactly products you want. We are a one-stop manufacturer for all your Hydraulic needs!
Aeroquip reusable hose fittings Package:
1.reusable hose ends Plastic bag packaging.
2.dixon reusable air hose fittings strong carton packaging
3.reusable jic hose fittings pallet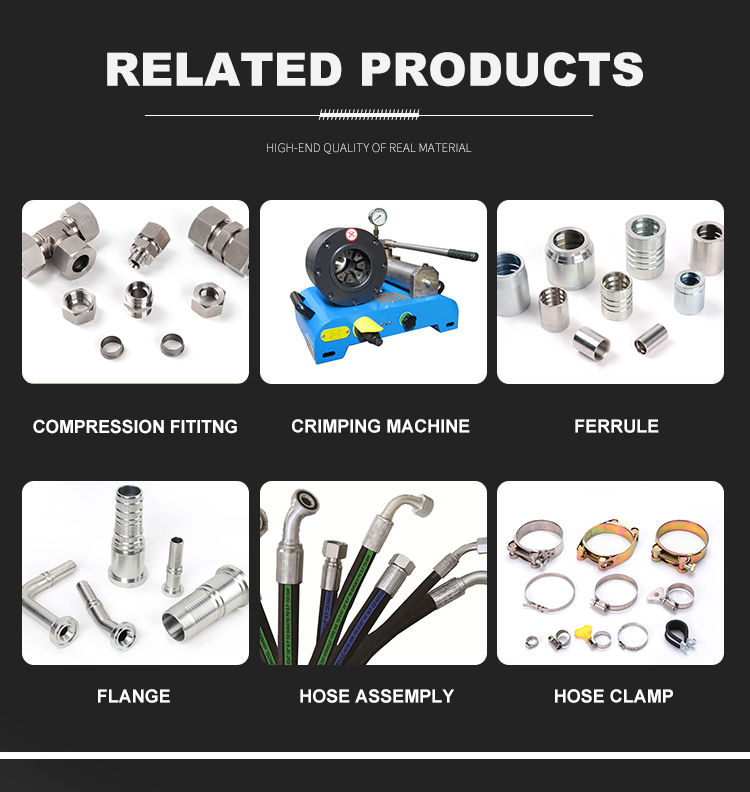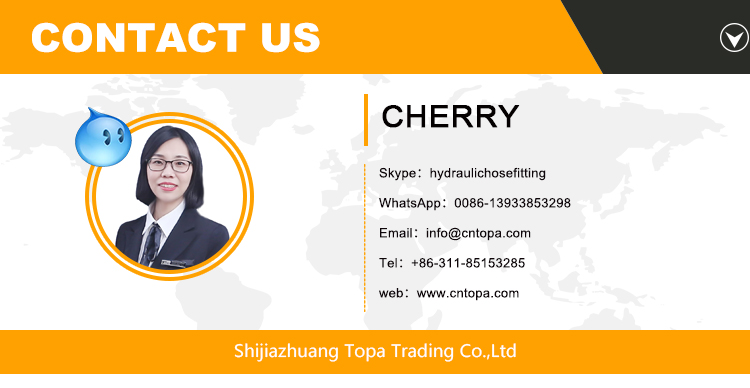 ---
Previous:
Metric system
---