Iso 6162-2-sae J518 Mounting Sae Whole Flange Clamps 6000psi
Whole flange clamps is commonly used world wide to connect larger sizes of hose and tubing (3/4" to 3") in fluid power systems.
Carbon steel split flange come in two pressure classes. The standard series, Code 61, which goes to 3,000 psi and the high pressure series, Code 62, where all the sizes are rated at 6,000 psi.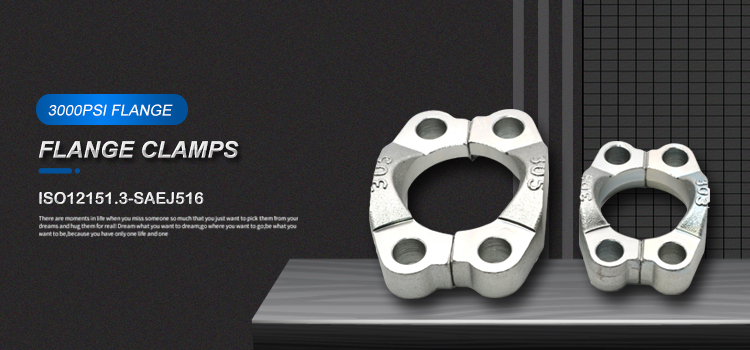 Sae flange clamp Description
1. SAE J518 Types of fange clampes, split flange clamps and one-piece flange clamps and 2 bolt fange clamps.
2. Working pressure type, SAE code 61 fange and SAE code 62 fange;
3. Application of SAE flange clamps in hydraulic excavatorloader etc.
sae whole flange clamps Application
flange pipe clamp Applications: Automobile,Engineering Machinery,Lathe,Agriculture Machine,Mining,Spurting the Oil Paint, Metallurgy petroleum, Construction, Chemicals,Textile, Ships, Ocean Military, Recreation, Electronics and so forth.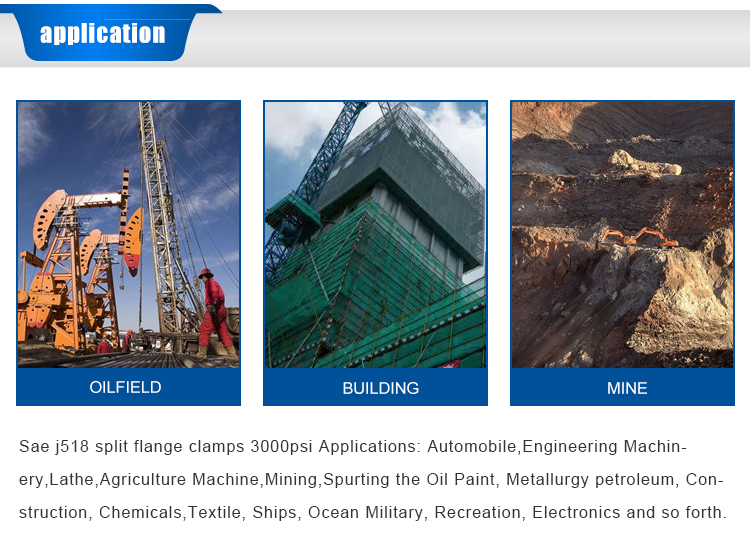 Flange clamps Advantage
The sae whole flange clamps 6000psi make it easy to assemble the connection in close quarters. They also make removal of the flange head component, such as a hose assembly, easy by loosening all four bolts and removing one clamp half.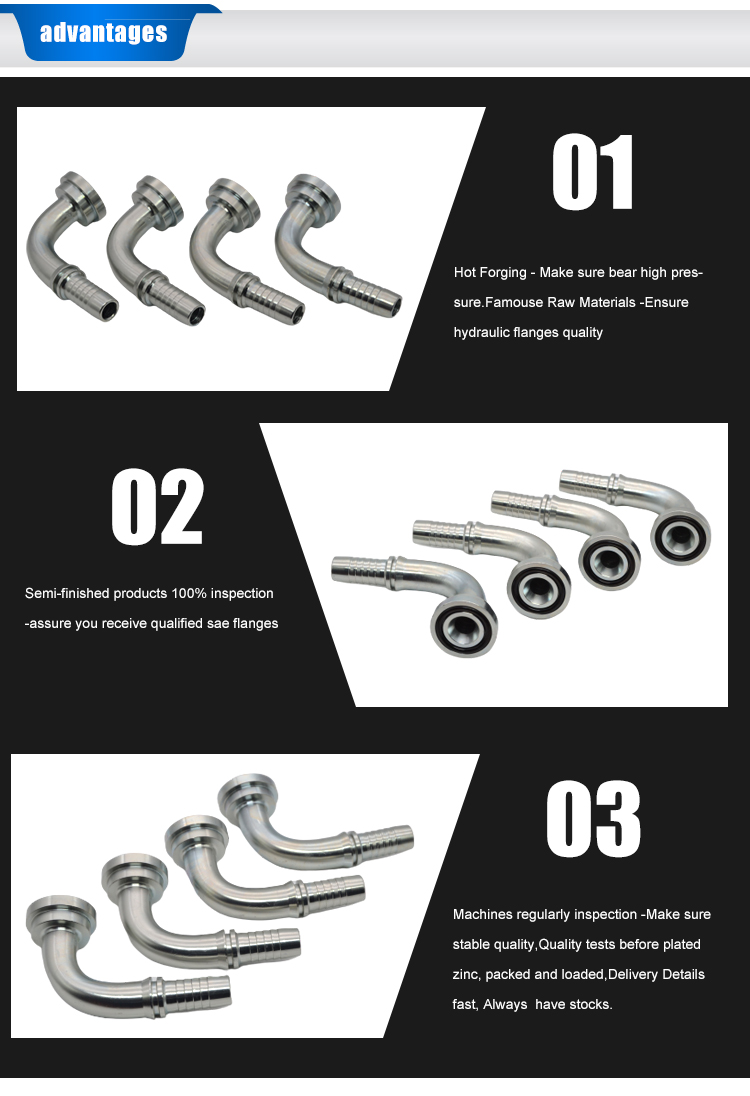 About US
Topa is the professional hydraulic fitting and hose solution provider. We not only sell hydraulic fitting and hose, but also provide solutions to customers.
Our main products are hydraulic flange clamp, hydraulic fittings, hydraulic hose, adapters and related products.
In TOPA you will find exactly products you want. We are a one-stop manufacturer for all your hydraulic products needs!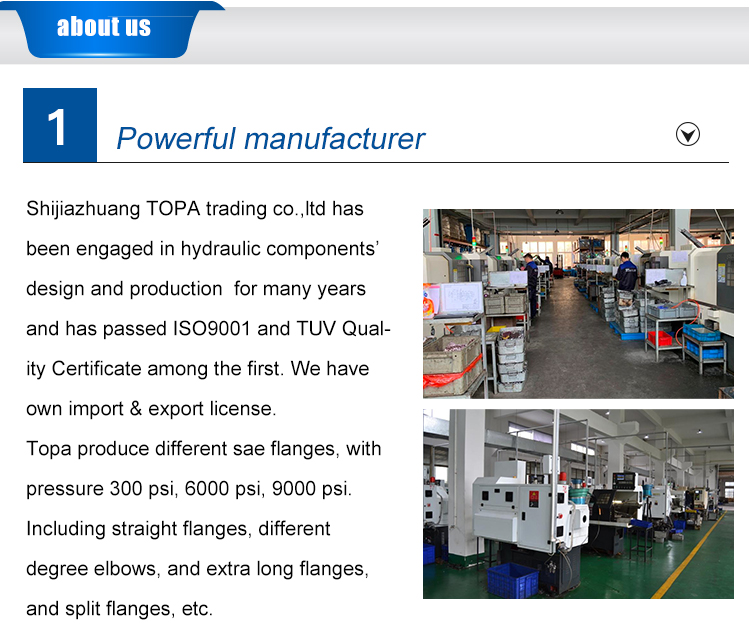 Stainless steel flange clamps Package
1. solid clamps flange use plastic film bag inside;
2. mounting flange clamp' cartons with model, quantity, size mark;
3. sae whole flange clamps 3000psi's use pallet packaging;
4. iso 6162-2-sae j518 whole flange clamps accepts customized pallet sizes;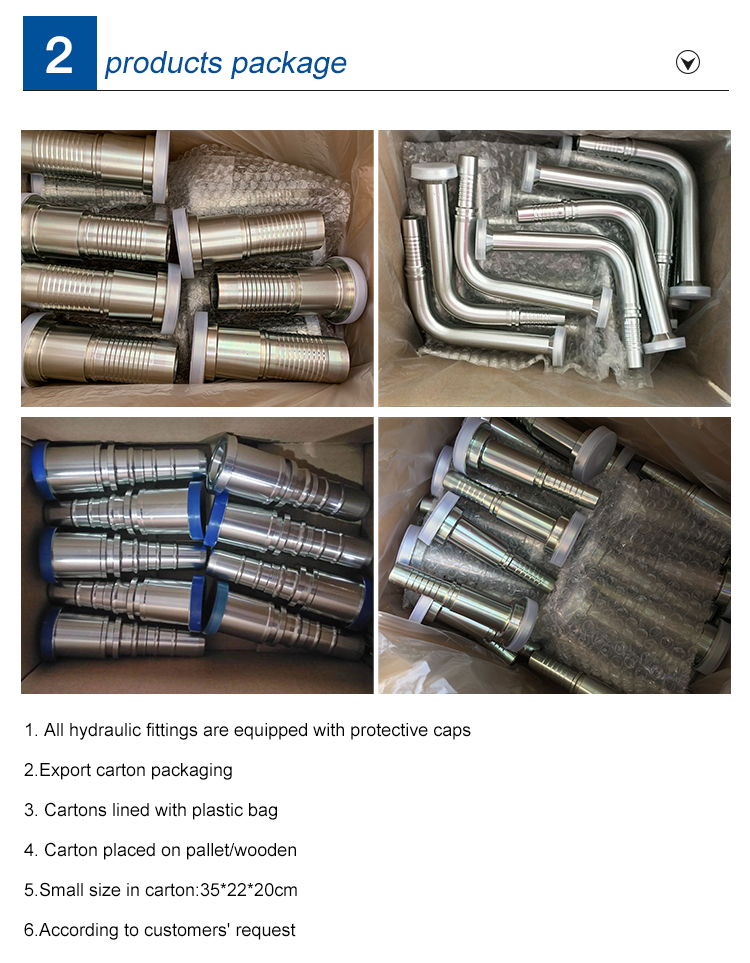 FAQ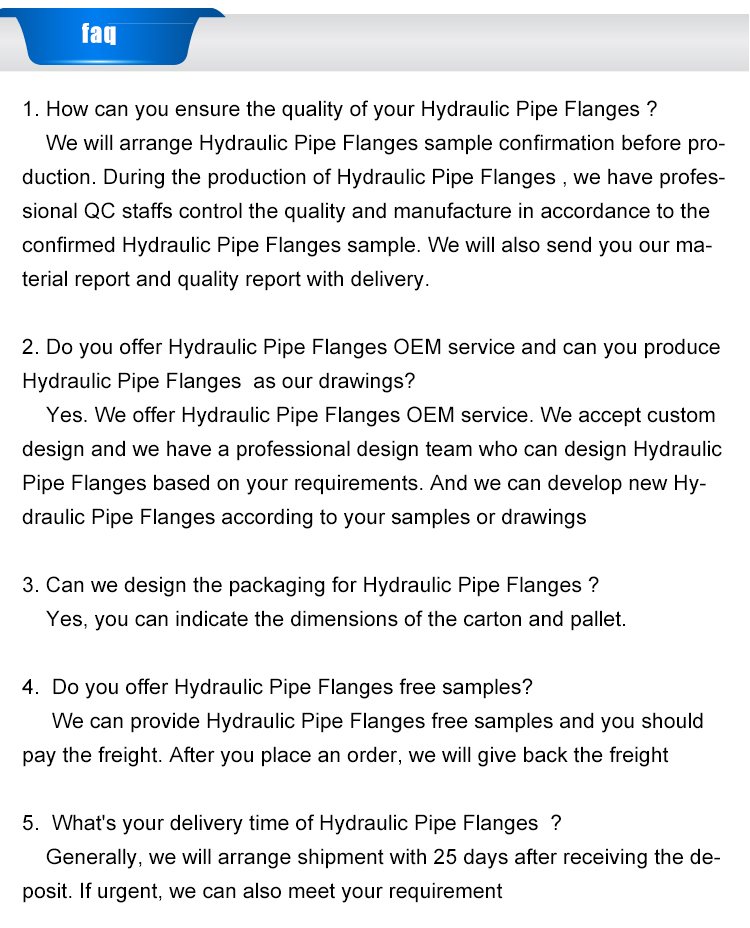 Flange clip Related Products
How to contact us?
For more information about the sae whole flange clamps 6000si, please contact us.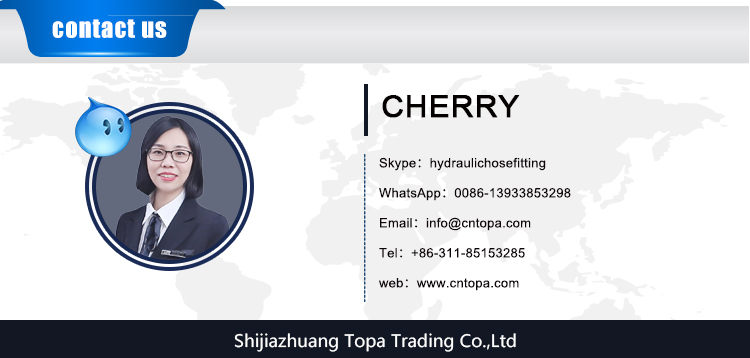 ---
---