Hydraulic Pipe Dimensions Ferrule Jic Code 61 Flanges Adapters Adaptors
Flange-to-JIC steel hydraulic hose adapters are commonly used in hydraulic applications to connect compatible hydraulic hoses to mobile machinery and equipment. They have a flanged connection on one end and a JIC (Joint Industry Council) connection on the other end. The flanged connection is attached using heavy-duty bolts.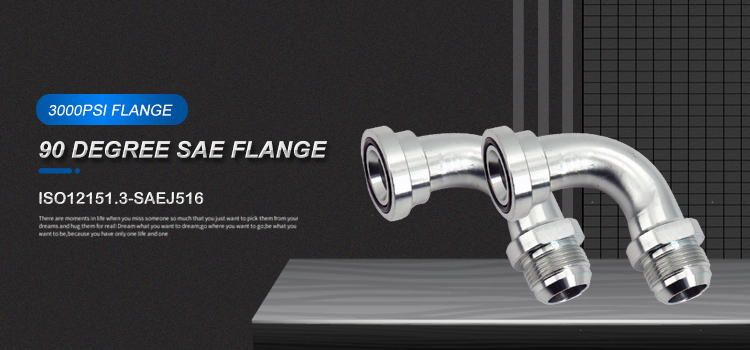 Pipe flanges Description
The pipe and flanges shown here are for general hydraulic use. Pressure ratings are dependent on size and thread design. They may be bolted together to mate two sections of pipe (tube or hose), or bolted or screwed into the component to secure a flange fitting or section of pipe.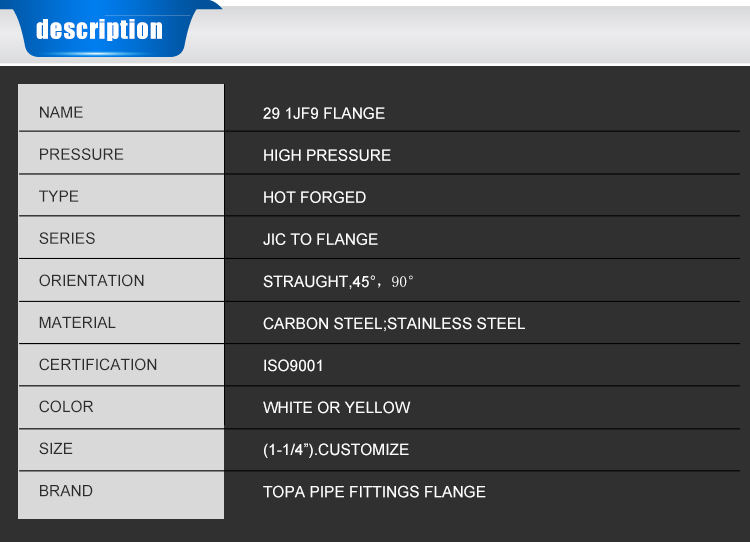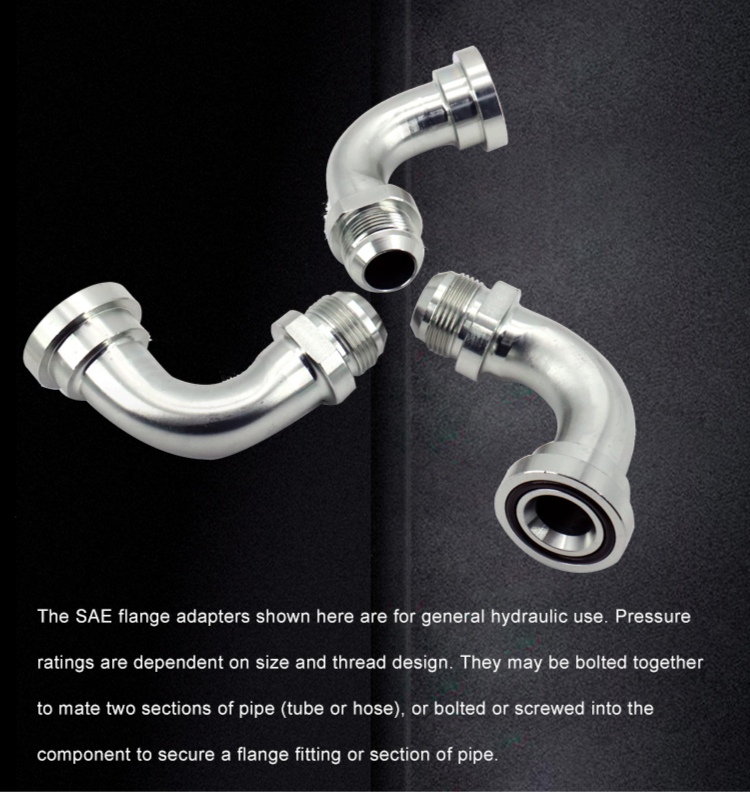 Pipe fittings flange Application
stainless steel flange are fittings that securely connect hydraulic hoses to pipe, tubing, or hoses that have different thread types or sizes. These adapters are used in hydraulic hose assemblies to convey fluids in petroleum- and water-based hydraulic systems commonly found on industrial, mining, and manufacturing equipment.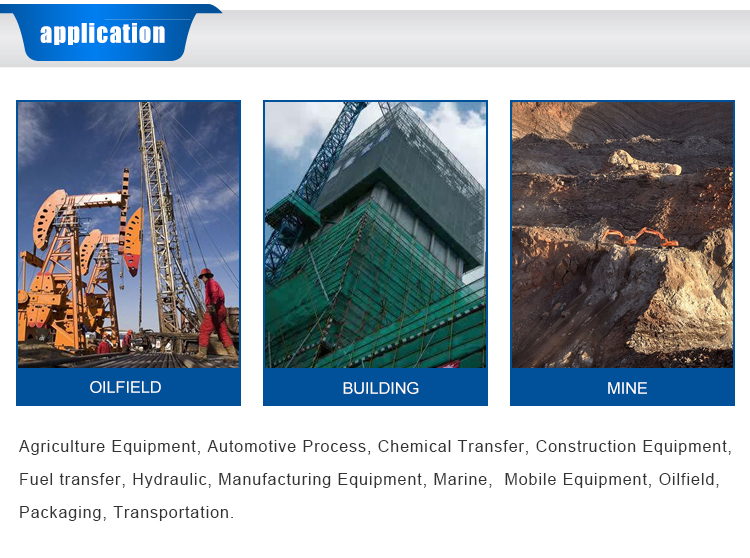 Flanges pipe fittings Advantage
1. Readily available;
2. Offer a large variety of sizes, shapes, combinations and materials;
3. Withstand high pressures;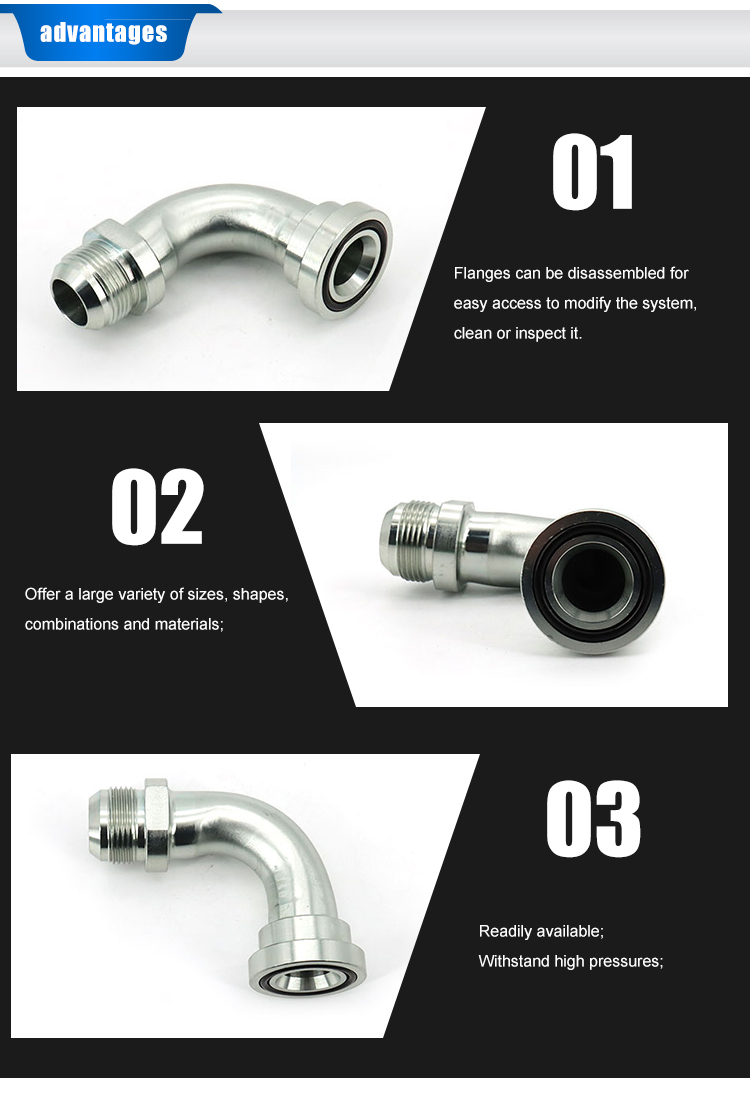 About US
Topa is the professional hydraulic fitting and hose solution provider. We not only sell hydraulic fitting and hose, but also provide solutions to customers.
Our main products are hydraulic flange, hydraulic fittings, hydraulic hose, adapters and related products.
In TOPA you will find exactly products you want. We are a one-stop manufacturer for all your hydraulic products needs!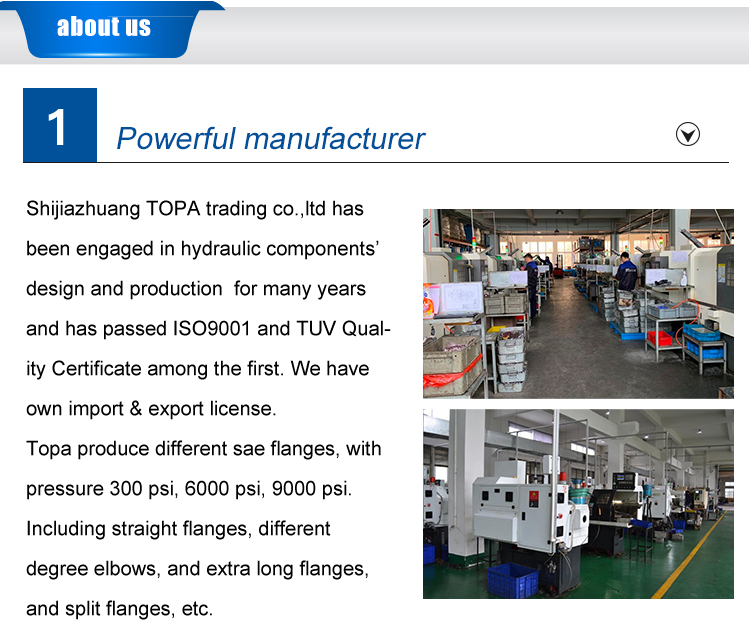 Flanges stainless Package
1. carbon steel flange use plastic film bag inside;
2. steel flanges' cartons with model, quantity, size mark;
3. forged flange's use pallet packaging;
4. threaded flange accepts customized pallet sizes;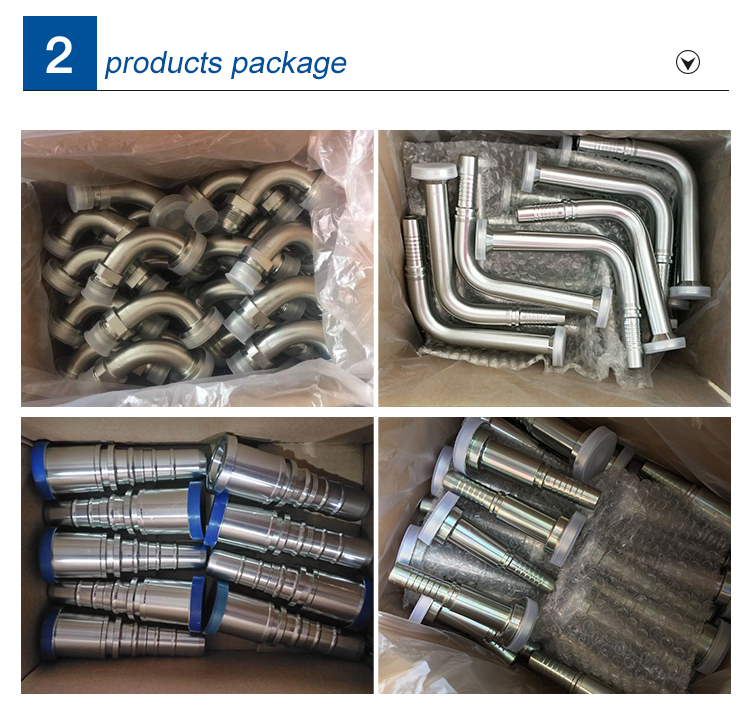 Forged steel flange Related Products
How to contact us?
For more information about the stainless steel pipe flange, please contact us.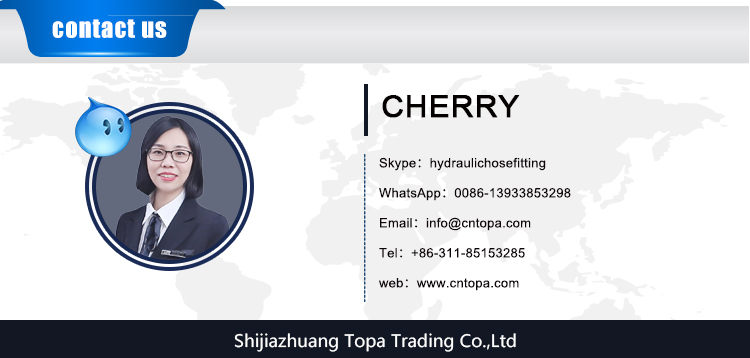 ---
---