FS2501 orfs 90 degree elbow male coupling cnc press multi-platen orb o-ring face seal fitting orfs 90 Degree Hydraulic Elbow Fitting
SAE O-Ring Face Seal ORFS Male x NPTF Pipe Male 90° Elbow
FS2501 hydraulic fittings correspond to the following:
Parker CLO
Weatherhead 4405
Aeroquip FF2032T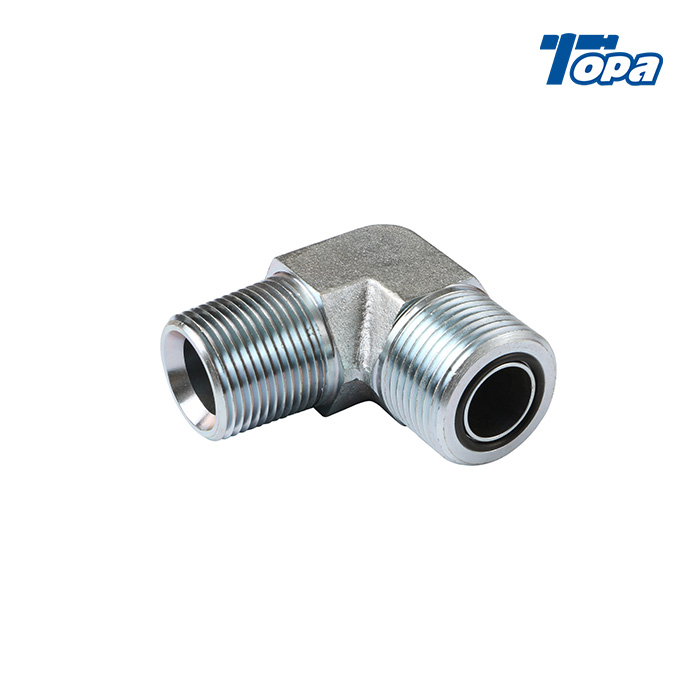 The best leak protection available today. The male threaded male orb fitting elbow has a straight thread and an O-ring on the surface. The female orfs face seal fitting head has a straight thread and a machined plane. The sealing of oring sealing face fitting is carried out by pressing the O-ring on the flat surface of the concave part, which is similar to a split flange joint. The thread of o-ring face seal fitting is mechanically fixedly connected.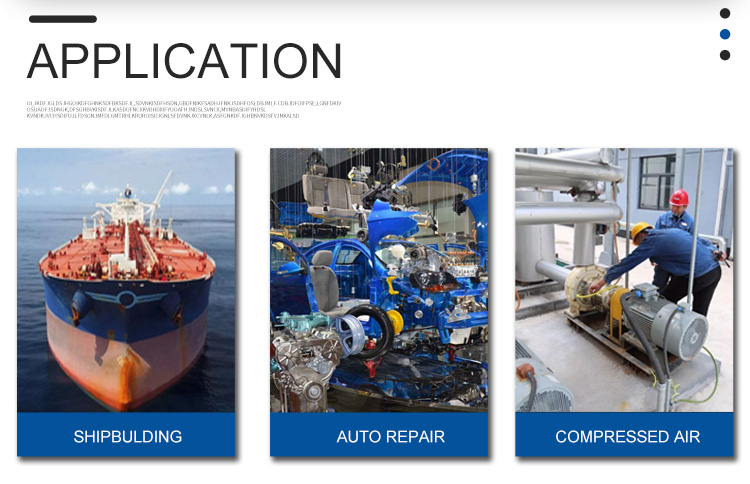 Application of oring face seal fitting :Automobile,Engineering Machinery,Lathe,Agriculture Machine,Mining,Spurting the Oil Paint, Metallurgy petroleum, Construction, Chemicals,Textile, Ships, Ocean Military, Recreation, Electronics and so forth.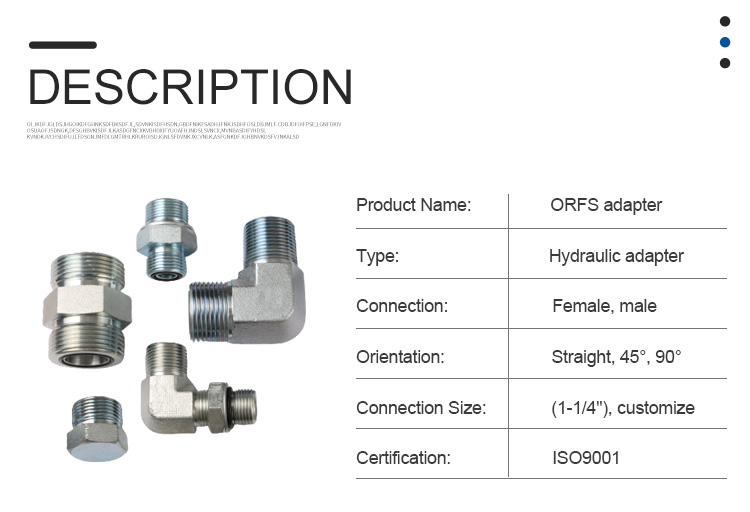 The O-ring flat hose and couplings near me uses straight threads and has a machined groove on the surface of the male orfs flat type hydraulic coupling to  accommodate the O-ring (Buna rubber N or Viton material). The O-ring of flat face couplers is pressed against the orfs o-ring seal plate of flatface to achieve a leak-proof connection
Topa has aligned our process from Design to Delivery to achieve highest customer service levels. We have covered Chemicals & Petrochemicals, Food and Beverages, Pharmaceuticals, Marine, Oil and Gas Industries, Power Generation, Pulp and Paper, Semiconductor Industry and Emerging Industries.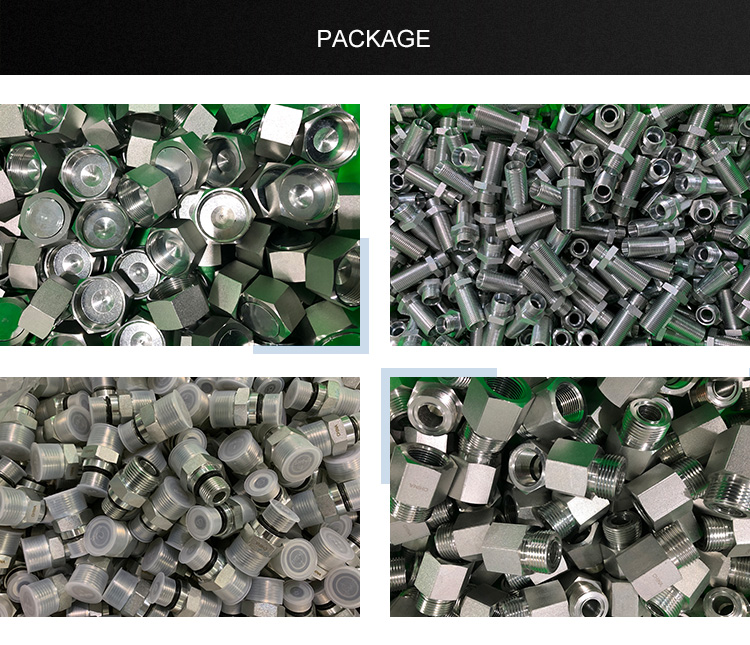 1.Inside cartons  of orfs elbow fittings: Plastic bag, air cushion film, sponge, vacuum pack plastic bag, rust prevented bag.
2. Outside cartons of Hydraulic Fitting SS316 Elbow standard: product label, ROHS compliant lable, temperature and humidity control label if required.
3.Then put 90 Degree Hydraulic Elbow Fitting to Pallets or wooden. cases Or according to customers' requirements.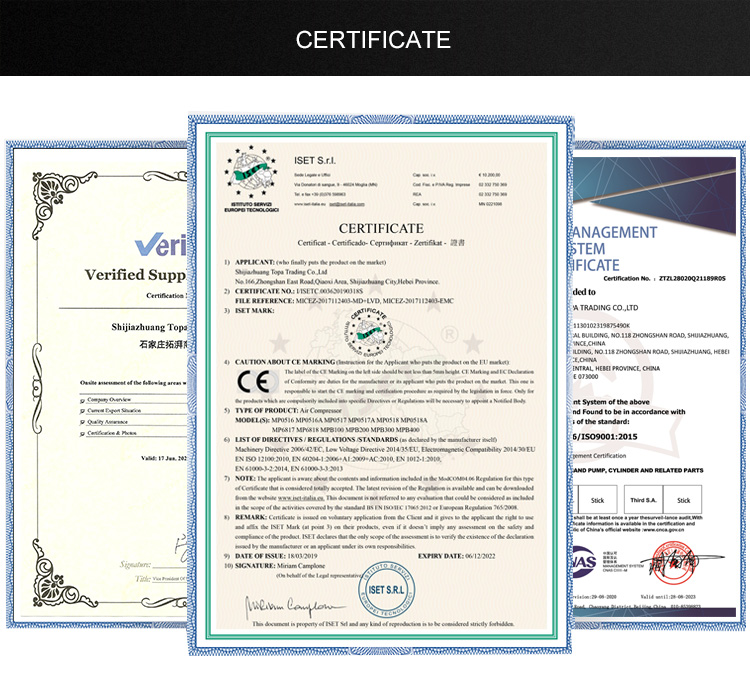 We specialize in the manufacture oforfs elbow, especially high pressure steel and Stainless Steel Fitting.
For example: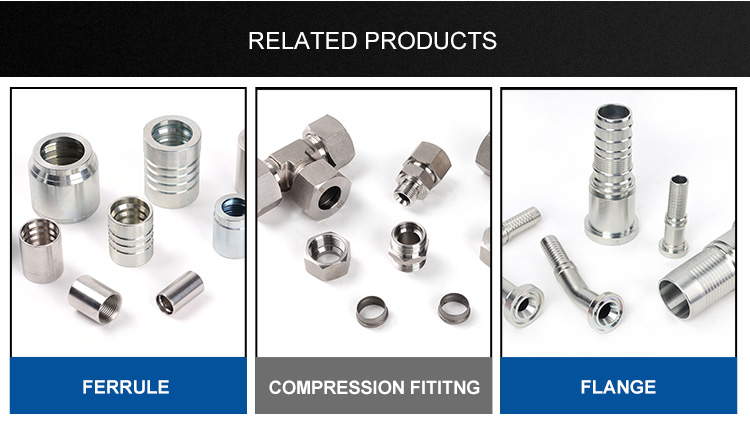 We produce a full line of hydraulic hoses and fittings including hydraulic elbow, as well as many other products for hydraulic, more details, please contact us.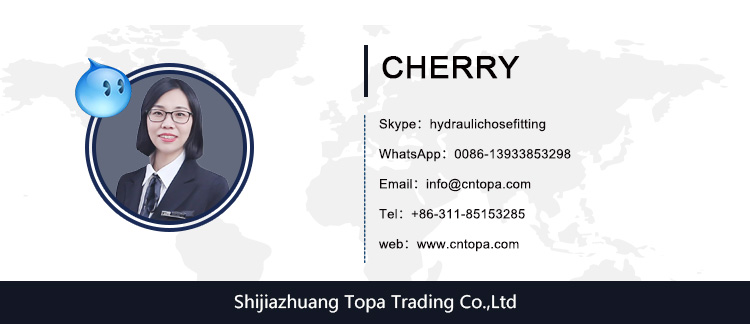 ---
Next:
FS2501 cnc press multi-platen orb o-ring face seal fitting orfs 90 Degree Hydraulic Elbow Fitting
---