2 Inch Stainless Steel Flange Clamp Sae Split Flange Type Halves Clamps
flanged clamp set is belong to hydraulic flange system, it used to connect hydraulic flanged tube, hydraulic hose assemblies and piping. You can find this flange connection to hydraulic cylinder in excavator and loader.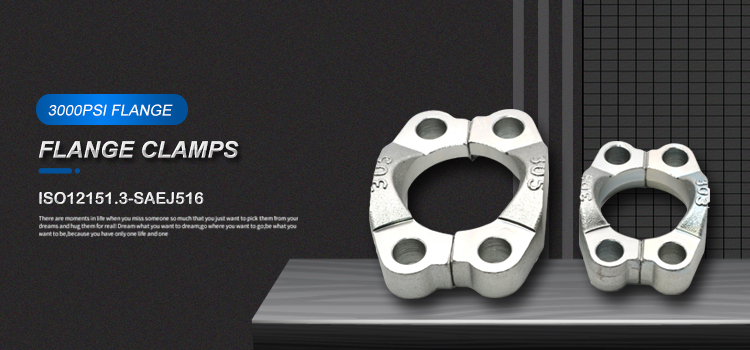 Sae flange clamp Description
Flange Clamps – Clamps are used for providing the holdingpower to the 4-bolt flange connection. They are offered in split and captive (one-piece) versions. Flange clamps are forged for higher strength and durability.
Pipe flange clamp Applications
carton steel flange clamps widely applied in various hydraulic systems in the following fields of industry: Industrial Hydraulics, Injection Moulding Machinery, Aluminium Die-Casting Machinery, Sintering Machinery, Steel Mills, Hydraulic Presses, Paper Processing, Mobile Hydraulics, Building Machinery, Agricultural Machinery, Forestry Machinery, Lifting and Material Handling Equipment…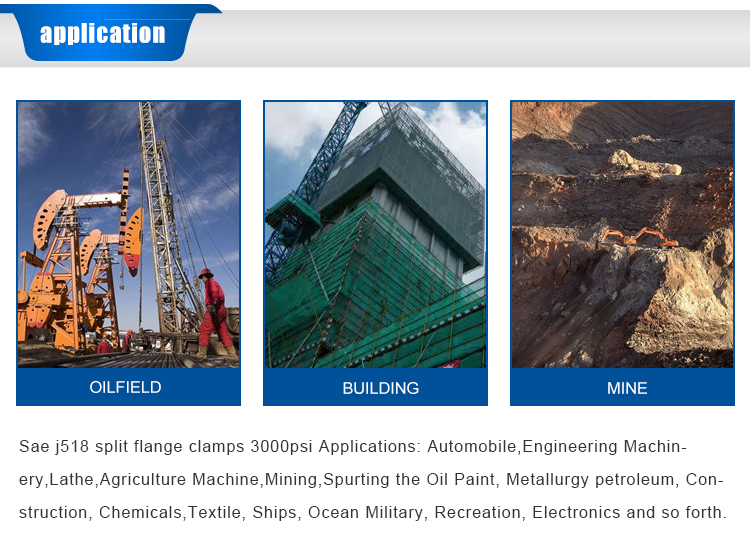 Flange clamps Advantage
split flange clamp supply are used as a reliable alternative to regular pipe and tube connectors. Their biggest advantage is the considerably higher pressure resistance for many sizes and the continuous pressure level of the High Pressure Series which can operate with maximum working pressures of up to 400 bar.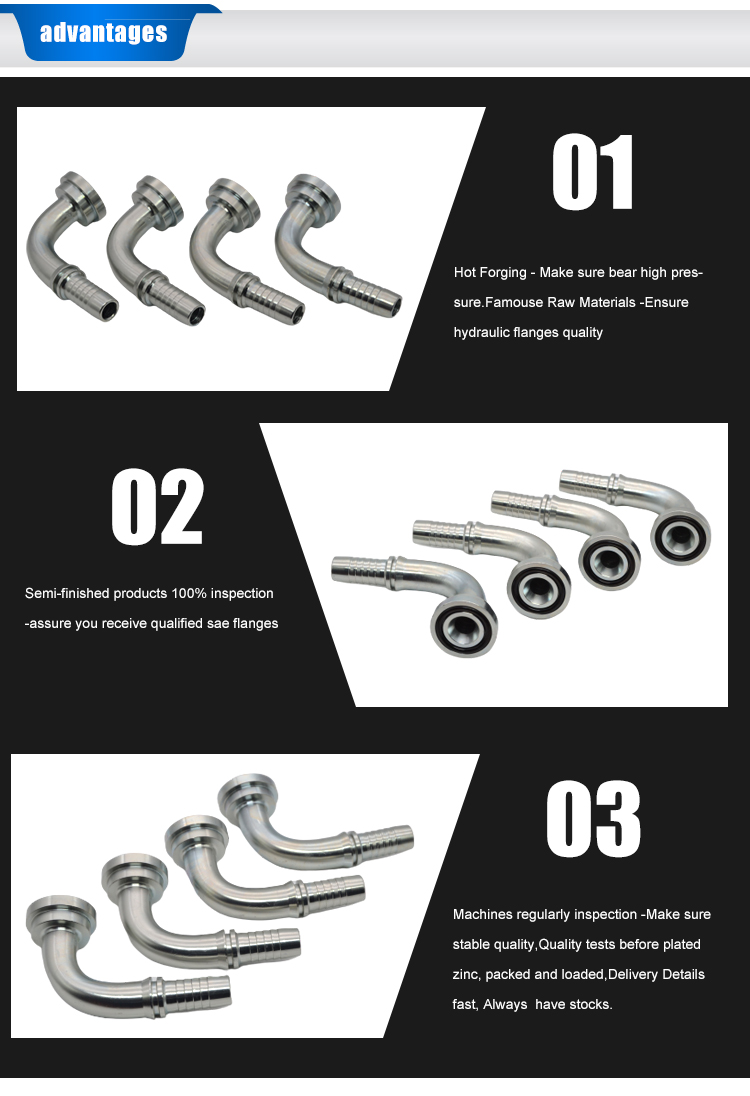 About US
Topa is the professional hydraulic fitting and hose solution provider. We not only sell hydraulic fitting and hose, but also provide solutions to customers.
Our main products are hydraulic flange clamp, hydraulic fittings, hydraulic hose, adapters and related products.
In TOPA you will find exactly products you want. We are a one-stop manufacturer for all your hydraulic products needs!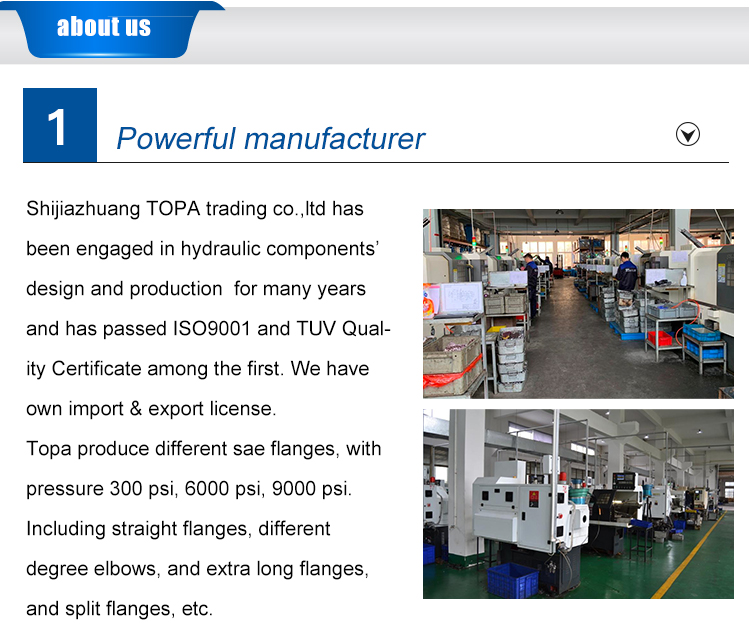 Stainless steel flange clamps Package
1. 2 inch stainless flange clamps use plastic film bag inside;
2. 6000psi sae split flange clamp' cartons with model, quantity, size mark;
3. flange clamp with bolt size m20′s use pallet packaging;
4. stainless steel light 3000psi sae flange clamp accepts customized pallet sizes;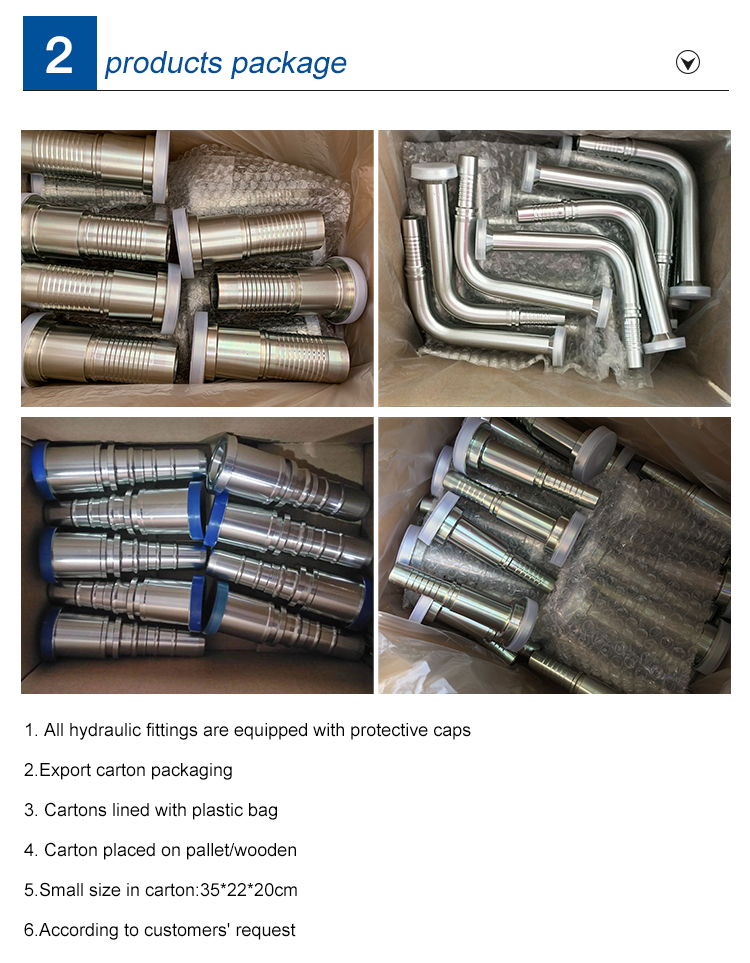 FAQ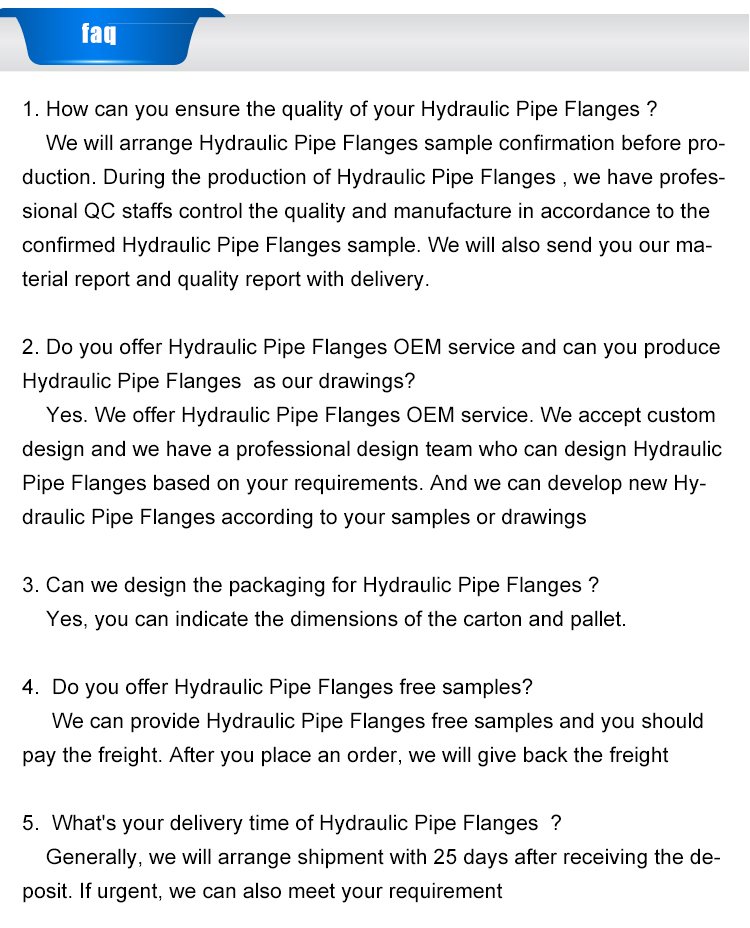 Flange clip Related Products
How to contact us?
For more information about the steel sae split hose pipe flange clamp, please contact us.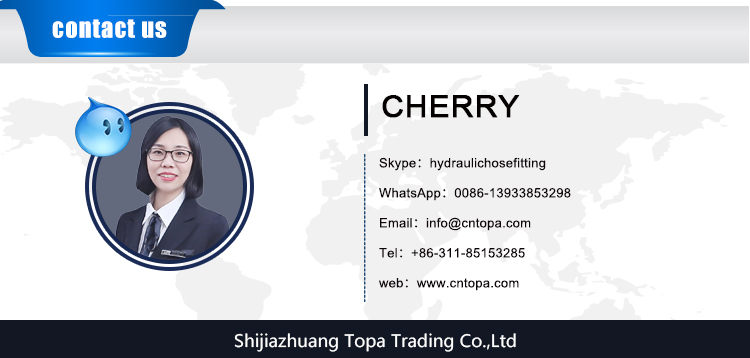 ---
---